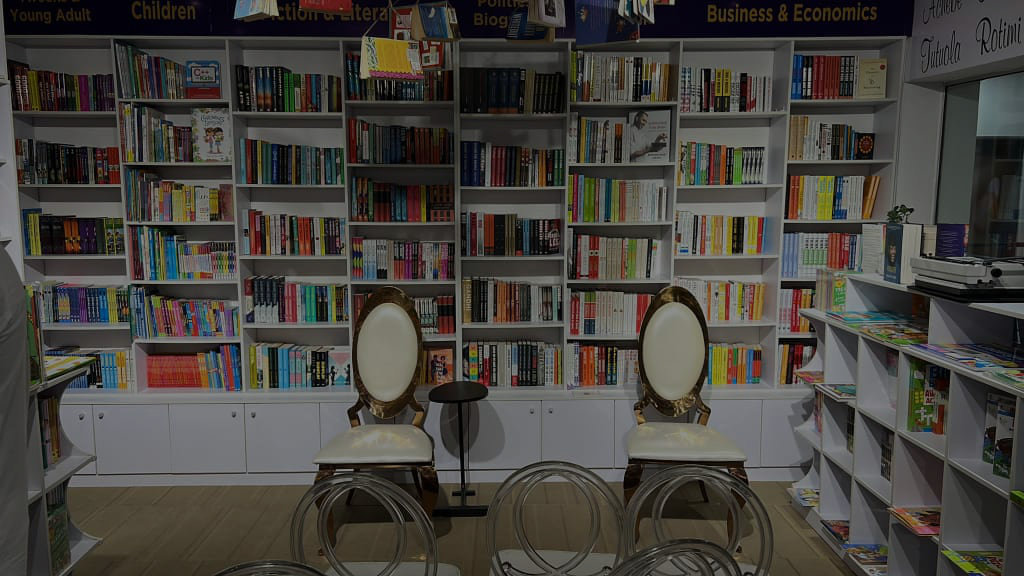 Contact us for more information.
Available for intimate
author events
Contact Us

Welcome To


Book Nook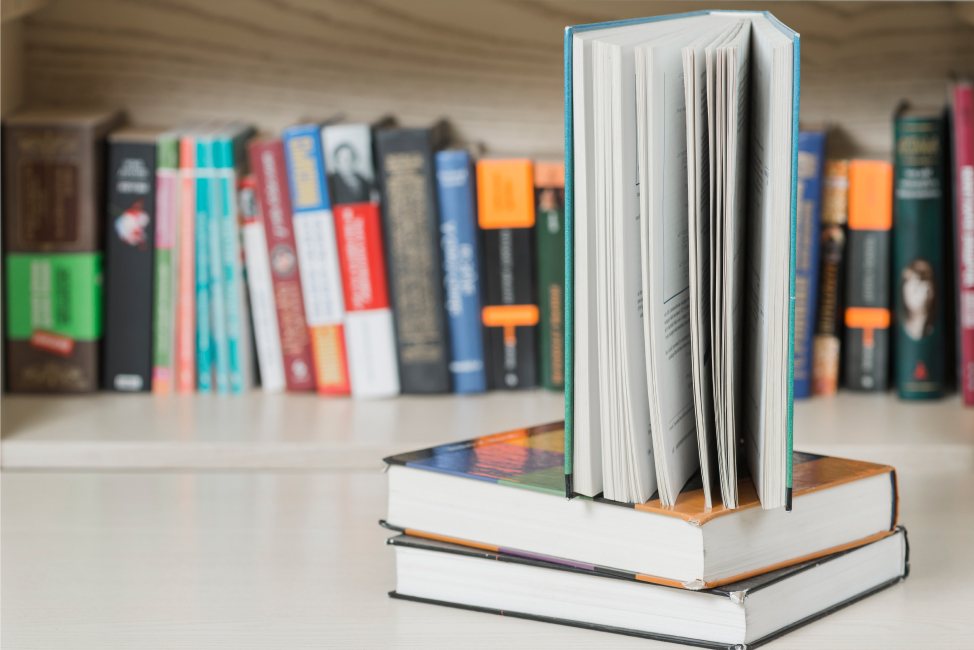 1
3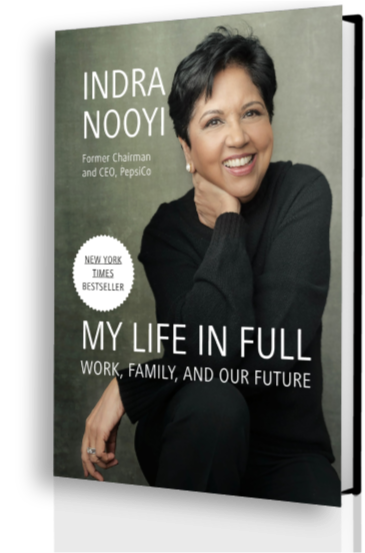 Purchase Here
My Life in Full
INDRA NOOYI
Bestseller
₦

9,000.00
Ocean's Eleven meets The Farewell in Portrait of a Thief, a lush, lyrical heist novel inspired by the true story of Chinese art vanishing from Western museums; about diaspora, the colonization of art, and the complexity of the Chinese American identity
History is told by the conquerors. Across the Western world, museums display the spoils of war, of conquest, of colonialism: priceless pieces of art looted from other countries, kept even now.
Will Chen plans to steal them back.
A senior at Harvard, Will fits comfortably in his carefully curated roles: a perfect student, an art history major and sometimes artist, the eldest son who has always been his parents' American Dream. But when a mysterious Chinese benefactor reaches out with an impossible—and illegal—job offer, Will finds himself something else as well: the leader of a heist to steal back five priceless Chinese sculptures, looted from Beijing centuries ago.
His crew is every heist archetype one can imag­ine—or at least, the closest he can get. A con artist: Irene Chen, a public policy major at Duke who can talk her way out of anything. A thief: Daniel Liang, a premed student with steady hands just as capable of lockpicking as suturing. A getaway driver: Lily Wu, an engineering major who races cars in her free time. A hacker: Alex Huang, an MIT dropout turned Silicon Valley software engineer. Each member of his crew has their own complicated relationship with China and the identity they've cultivated as Chinese Americans, but when Will asks, none of them can turn him down.
Because if they succeed? They earn fifty million dollars—and a chance to make history. But if they fail, it will mean not just the loss of everything they've dreamed for themselves but yet another thwarted at­tempt to take back what colonialism has stolen.
Equal parts beautiful, thoughtful, and thrilling, Portrait of a Thief is a cultural heist and an examination of Chinese American identity, as well as a necessary cri­tique of the lingering effects of colonialism.
₦

5,500.00
A spellbinding novel about family secrets and bonds, thwarted hope and the brutal realities of life in a society rife with inequality, from the Women's Prize shortlisted author of Stay With Me. Featured in Stylist's best fiction of 2023. Ayòbámi Adébáyò, the Women's Prize shortlisted author of Stay With Me, unveils a dazzling story of modern Nigeria and two families caught in the riptides of wealth, power, romantic obsession and political corruption.
Eniola is tall for his age, a boy who looks like a man. His father has lost his job, so Eniola spends his days running errands for the local tailor, collecting newspapers and begging, dreaming of a big future. Wuraola is a golden girl, the perfect child of a wealthy family. Now an exhausted young doctor in her first year of practice, she is beloved by Kunle, the volatile son of family friends. When a local politician takes an interest in Eniola and sudden violence shatters a family party, Wuraola and Eniola's lives become intertwined.
In this breathtaking novel, Ayòbámi Adébáyò shines her light on Nigeria, on the gaping divide between the haves and the have-nots, and the shared humanity that lives in-between.
₦

9,500.00
An intimate and powerful memoir by the trailblazing former CEO of PepsiCo
For a dozen years as one of the world's most admired CEOs, Indra Nooyi redefined what it means to be an exceptional leader. The first woman of color and immigrant to run a Fortune 50 company — and one of the foremost strategic thinkers of our time — she transformed PepsiCo with a unique vision, a vigorous pursuit of excellence, and a deep sense of purpose. Now, in a rich memoir brimming with grace, grit, and good humor, My Life in Full offers a firsthand view of Nooyi's legendary career and the sacrifices it so often demanded.
Nooyi takes us through the events that shaped her, from her childhood and early education in 1960s India, to the Yale School of Management, to her rise as a corporate consultant and strategist who soon ascended into the most senior executive ranks. The book offers an inside look at PepsiCo, and Nooyi's thinking as she steered the iconic American company toward healthier products and reinvented its environmental profile, despite resistance at every turn.
For the first time and in raw detail, Nooyi also lays bare the difficulties that came with managing her demanding job with a growing family, and what she learned along the way. She makes a clear, actionable, urgent call for business and government to prioritize the care ecosystem, paid leave and work flexibility, and a convincing argument for how improving company and community support for young family builders will unleash the economy's full potential.
Generous, authoritative, and grounded in lived experience, My Life in Full is the story of an extraordinary leader's life, a moving tribute to the relationships that created it, and a blueprint for 21st century prosperity.
₦

55,000.00
Memories On A Platter is a Nigerian cook book, laced with memoirs from the writer's childhood and other hilarious stories that capture the essence, ingredients and dishes that make up Nigerian culinary diversity. Get inspired to cook over 130 authentic Nigerian recipes. You will find traditional and modern recipes from the coastal regions with lots of seafood, tubers and fresh green vegetables, to the arid-north where cereal grains and meats dominate the dishes.
Iquo Ukoh shares her stories to provide readers with some context about Nigerian food. Some of her reminiscences with cooking and growing up might be similar to yours, so get ready and be transported to a happy place of nostalgia and laughter. Memories On A Platter is a remarkable journey of Nigerian food, infused with rich cultural experiences, mind-blowing flavours, and jaw dropping food photography
₦

5,500.00
Francesca Ekwuyasi's debut novel tells the interwoven stories of twin sisters, Taiye and Kehinde. Their mother, Kambirinachi is an Ọgbanje who wonders if her unnatural choice to stay alive to love her human family was the best decision. Kehinde experiences a devastating childhood trauma that fractures the family. As soon as she's of age, she moves away and cuts all contact with her twin sister and mother. Alone in Montreal, Kehinde struggles to heal, while building her life.
Plagued by guilt about what happened to her sister, Taiye lives a life of reckless hedonism in London, hoping to numb the pain of being excluded from Kehinde's life. After a decade of living apart, Taiye and Kehinde return home to Lagos to visit their mother. To move forward, the three women must face each other and address the wounds of the past.
Butter Honey Pig Bread is a tale of choices and consequences; the malleable line between body and spirit; motherhood, voracious appetites, friendship and family.
₦

5,500.00
One Class. Ten Couples. Ten Decisions.
Abi and Raymond are engaged to be married and have started marriage class. It's an exciting step in their journey to the altar…if you discount Abi's cold feet, and the resurfacing of her ex fiancé, her ex fiancé who is now married to someone else. Abi's heart is torn in two very different directions; the calm and steadfast love she has with Raymond, and the chaotic yet exciting passion she had with Lucas. And they are not the only couple struggling.
In their fast-tracked marriage class, the nine other couples include a billionaire playboy reluctant to get married a third time, a couple engaged after a whirlwind romance and now struggling with the reality of getting to really know each other, a couple engaged after an almost two-decade long relationship, a couple engaged after a surprise and not-exactly-desired pregnancy, a couple who met on social media but who now differ about just how much of their relationship should be for the 'gram and how much should be private, a groom fifteen years younger than his bride, and a bride marrying a man she has never met.
By the end of the marriage class, all ten couples find themselves at a crossroads, their relationships tethered by one very key question.
Will they…or won't they?
₦

4,000.00
Tomiloju and Ikenna have been best friends since high school. Both academic high flyers, they've always had a lot in common and have stayed close without it ever getting romantic. In the years since graduation, they have remained there for each other through personal and professional turmoil. They are each other's safety net, and as they head for their 20-Year High School Reunion, they are banking on each other for the support they both know they'll need. They are inseparable the whole weekend…until a slip reveals things weren't always only platonic for one of them, disrupting their dynamic of over two decades. Can their friendship survive it?
₦

10,000.00
THE DEEPLY PERSONAL, BRUTALLY HONEST ACCOUNT OF VIOLA'S INSPIRING LIFE
In my book, you will meet a little girl named Viola who ran from her past until she made a life changing decision to stop running forever.
This is my story, from a crumbling apartment in Central Falls, Rhode Island, to the stage in New York City, and beyond. This is the path I took to finding my purpose and my strength, but also to finding my voice in a world that didn't always see me.
As I wrote Finding Me, my eyes were open to the truth of how our stories are often not given close examination. They are bogarted, reinvented to fit into a crazy, competitive, judgmental world. So I wrote this for anyone who is searching for a way to understand and overcome a complicated past, let go of shame, and find acceptance. For anyone who needs reminding that a life worth living can only be born from radical honesty and the courage to shed facades and be…you.
Finding Me is a deep reflection on my past and a promise for my future. My hope is that my story will inspire you to light up your own life with creative expression and rediscover who you were before the world put a label on you.
₦

5,000.00
She is on the rebound
After her short-lived reunion with her high school love implodes, Bioye is left devastated and doubts everything she thought was certain.
He has sworn off love.
Childhood trauma and a bad break up have made Abolore swear off love. A confirmed bachelor, his career has become his passion.
But all that changes that fateful summer.
Seeking solace after her broken engagement and desperate to get away from reminders of everything she has lost, Bioye volunteers at the Malomo High summer camp that her former teacher, Abolore, has organised. Neither of them sees the explosive romance coming. As their love affair blooms, a volcano of secrets and lies erupts, and former flames, political aspirations, and hidden insecurities threaten to unravel everything.
" Award winning poet and prose fiction writer Helon Habila studied Literature at the University of Jos and lectured for three years at the Federal Polytechnic, Bauchi, before going to Lagos to write for Hints Magazine. Extracts from his collection of short stories, Prison Stories, were published in Nigeria in 2000 and received a Commonwealth Writers Prize (Africa Region, Best First Book) in 2003. His latest novel is "Oil On Water" shortlisted for the 2011 Commonwealth Writers Prize (Africa Region, Best Book)."
Helon Habila
Newsletter to get in touch
Stay In Touch with Our Updates