Welcome To


Book Nook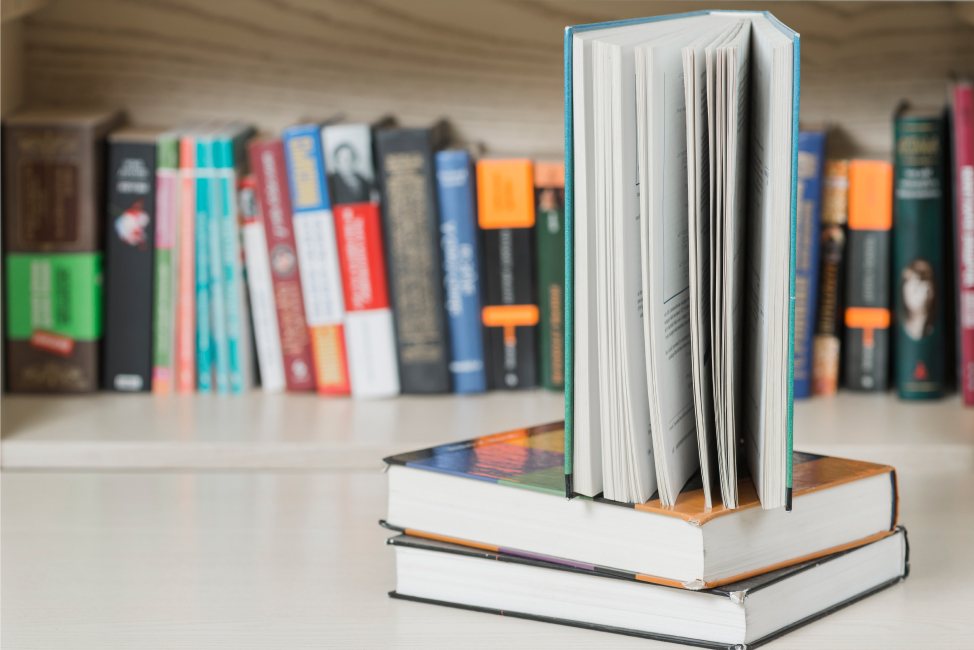 1
3
₦

7,000.00
A literary crime masterpiece that follows a Japanese pickpocket lost to the machinations of fate. Bleak and oozing existential dread, The Thief is simply unforgettable.
The Thief is a seasoned pickpocket. Anonymous in his tailored suit, he weaves in and out of Tokyo crowds, stealing wallets from strangers so smoothly sometimes he doesn't even remember the snatch. Most people are just a blur to him, nameless faces from whom he chooses his victims. He has no family, no friends, no connections…. But he does have a past, which finally catches up with him when Ishikawa, his first partner, reappears in his life, and offers him a job he can't refuse. It's an easy job: tie up an old rich man, steal the contents of the safe. No one gets hurt. Only the day after the job does he learn that the old man was a prominent politician, and that he was brutally killed after the robbery. And now the Thief is caught in a tangle even he might not be able to escape.
₦

55,000.00
Memories On A Platter is a Nigerian cook book, laced with memoirs from the writer's childhood and other hilarious stories that capture the essence, ingredients and dishes that make up Nigerian culinary diversity. Get inspired to cook over 130 authentic Nigerian recipes. You will find traditional and modern recipes from the coastal regions with lots of seafood, tubers and fresh green vegetables, to the arid-north where cereal grains and meats dominate the dishes.
Iquo Ukoh shares her stories to provide readers with some context about Nigerian food. Some of her reminiscences with cooking and growing up might be similar to yours, so get ready and be transported to a happy place of nostalgia and laughter. Memories On A Platter is a remarkable journey of Nigerian food, infused with rich cultural experiences, mind-blowing flavours, and jaw dropping food photography
₦

10,000.00
THE DEEPLY PERSONAL, BRUTALLY HONEST ACCOUNT OF VIOLA'S INSPIRING LIFE
In my book, you will meet a little girl named Viola who ran from her past until she made a life changing decision to stop running forever.
This is my story, from a crumbling apartment in Central Falls, Rhode Island, to the stage in New York City, and beyond. This is the path I took to finding my purpose and my strength, but also to finding my voice in a world that didn't always see me.
As I wrote Finding Me, my eyes were open to the truth of how our stories are often not given close examination. They are bogarted, reinvented to fit into a crazy, competitive, judgmental world. So I wrote this for anyone who is searching for a way to understand and overcome a complicated past, let go of shame, and find acceptance. For anyone who needs reminding that a life worth living can only be born from radical honesty and the courage to shed facades and be…you.
Finding Me is a deep reflection on my past and a promise for my future. My hope is that my story will inspire you to light up your own life with creative expression and rediscover who you were before the world put a label on you.
₦

9,000.00
Jay Shetty, social media superstar and host of the #1 podcast On Purpose, distills the timeless wisdom he learned as a monk into practical steps anyone can take every day to live a less anxious, more meaningful life.
When you think like a monk, you'll understand:
-How to overcome negativity
-How to stop overthinking
-Why comparison kills love
-How to use your fear
-Why you can't find happiness by looking for it
-How to learn from everyone you meet
-Why you are not your thoughts
-How to find your purpose
-Why kindness is crucial to success
-And much more…
Shetty grew up in a family where you could become one of three things—a doctor, a lawyer, or a failure. His family was convinced he had chosen option three: instead of attending his college graduation ceremony, he headed to India to become a monk, to meditate every day for four to eight hours, and devote his life to helping others. After three years, one of his teachers told him that he would have more impact on the world if he left the monk's path to share his experience and wisdom with others. Heavily in debt, and with no recognizable skills on his résumé, he moved back home in north London with his parents.
Shetty reconnected with old school friends—many working for some of the world's largest corporations—who were experiencing tremendous stress, pressure, and unhappiness, and they invited Shetty to coach them on well-being, purpose, and mindfulness. Since then, Shetty has become one of the world's most popular influencers. In 2017, he was named in the Forbes magazine 30-under-30 for being a game-changer in the world of media. In 2018, he had the #1 video on Facebook with over 360 million views. His social media following totals over 38 million, he has produced over 400 viral videos which have amassed more than 8 billion views, and his podcast, On Purpose, is consistently ranked the world's #1 Health and Wellness podcast.
In this inspiring, empowering book, Shetty draws on his time as a monk to show us how we can clear the roadblocks to our potential and power. Combining ancient wisdom and his own rich experiences in the ashram, Think Like a Monk reveals how to overcome negative thoughts and habits, and access the calm and purpose that lie within all of us. He transforms abstract lessons into advice and exercises we can all apply to reduce stress, improve relationships, and give the gifts we find in ourselves to the world. Shetty proves that everyone can—and should—think like a monk.
₦

5,000.00
When Chigozie and Obianuju meet in August 1978, it is nothing short of fate. He is the perfect man: charismatic, handsome, Christian, and–most importantly–Igbo. He reminds her of her beloved Uncle Ikenna, her mother's brother who disappeared fighting in The Civil War that devastated Nigeria less than a decade before. It is why, when Gozie asks her to marry him within months of meeting, she says yes, despite her lingering and uncertain feelings for Akin—a man her mother would never accept, as his tribe fought on the other side of the war. Akin makes her feel heard, understood, intelligent; Gozie makes her heart flutter.
For Uju, the daughter her mother never wanted, marriage would mean the attainment of that long elusive state of womanhood, and something else she has desired all her life—her mother's approval. All will be well; he is the perfect match, the country will soon be democratic again and the economy is growing, or so she thinks.
Loosely based on the stories of real women known to the author, Tomorrow I Become a Woman follows a complex relationship between mother and daughter as they grapple to come to terms with tremendous loss. This powerful debut by Aiwanose Odafen is a sensitive exploration of a woman's struggle to meet societal and cultural expectations within the confines of a difficult marriage, a tribute to female friendship and a love story that spans two decades and continents against a backdrop of political turmoil and a fast-changing world.
₦

7,000.00
How can we find a more transparent, resilient, and fearless life of faith?
The book of Psalms has been central to God's people for millennia, across all walks of life and cultural contexts. In reading it, we discover that we are never alone in our joys, sorrows, angers, doubts, praises, or thanksgivings. In it, we learn about prayer and poetry, honesty and community, justice and enemies, life and death, nations and creation. Open and Unafraid shows us how to read the psalms in a fresh, life-giving way, and so access the bottomless resources for life that they provide.
"David Taylor's take is 'open and unafraid' alright. He really goes there, exposing himself before God in the most beautiful way. He might have called the book Naked, because if you don't find your own self feeling a little exposed here, it might be time to take some armor off." — Bono, from the Afterword
₦

6,000.00
In this motivational handbook—both a business how-to and self-help guide—the New York Times bestselling author of Dot Complicated takes on the fallacy of the "well-balanced" life, arguing that the key to success is learning to be well-lopsided.
Work. Sleep. Fitness. Family. Friends. Pick Three.
In an increasingly demanding world, we've been told that we can do everything—maintain friendships, devote ourselves to work, spend time with family, stay fit, and get enough sleep. We just need to learn to balance it all. Randi Zuckerberg doesn't believe in being well-balanced. We can't do it all every day, she contends, and trying to do so only leaves us frustrated and feeling inadequate. But we can succeed if we Pick Three.
Randi first introduced the concept of Pick Three in a tweet—"The Entrepreneur's Dilemma"—that went viral. Now, in this book, she expands on her philosophy and inspires others to follow her lead. From entrepreneurs to professionals, busy parents to students, Randi can help everyone learn to reject the unrealistic burden of balance and enjoy success in their own lives—by picking the most important areas to focus on in any given day.
This practical handbook includes stories from Randi's career learning that there's no such thing as a perfect balance—as well as insights and examples from other professionals at the top of the biggest businesses in Silicon Valley, new moms searching for permission to focus on family, and recent graduates convinced they should have it all under control, including Arianna Huffington, Reshma Saujani, Laurie Hernandez, and Brad Takei. We can't have it all every day, and that's okay, Randi reminds us. Pick Three is her much-needed guide to learning to embrace the well-lopsided life.
₦

9,000.00
This is how you find yourself.
There is a voice of longing inside each woman. We strive so mightily to be good: good partners, daughters, mothers, employees, and friends. We hope all this striving will make us feel alive. Instead, it leaves us feeling weary, stuck, overwhelmed, and underwhelmed. We look at our lives and wonder: Wasn't it all supposed to be more beautiful than this? We quickly silence that question, telling ourselves to be grateful, hiding our discontent—even from ourselves.
For many years, Glennon Doyle denied her own discontent. Then, while speaking at a conference, she looked at a woman across the room and fell instantly in love. Three words flooded her mind: There She Is. At first, Glennon assumed these words came to her from on high. But she soon realized they had come to her from within. This was her own voice—the one she had buried beneath decades of numbing addictions, cultural conditioning, and institutional allegiances. This was the voice of the girl she had been before the world told her who to be. Glennon decided to quit abandoning herself and to instead abandon the world's expectations of her. She quit being good so she could be free. She quit pleasing and started living.
Soulful and uproarious, forceful and tender, Untamed is both an intimate memoir and a galvanizing wake-up call. It is the story of how one woman learned that a responsible mother is not one who slowly dies for her children, but one who shows them how to fully live. It is the story of navigating divorce, forming a new blended family, and discovering that the brokenness or wholeness of a family depends not on its structure but on each member's ability to bring her full self to the table. And it is the story of how each of us can begin to trust ourselves enough to set boundaries, make peace with our bodies, honor our anger and heartbreak, and unleash our truest, wildest instincts so that we become women who can finally look at ourselves and say: There She Is.
Untamed shows us how to be brave. As Glennon insists: The braver we are, the luckier we get.
₦

7,000.00
Ideas are everywhere, but those with the greatest problem-solving, business-transforming, and life-changing potential are often hard to identify. Even when we recognize good ideas, applying them to everyday obstacles―whether in the workplace, our homes, or our civic institutions―can seem insurmountable. According to Matthew Syed, it doesn't have to be this way.
In Rebel Ideas, Syed argues that our brainpower as individuals isn't enough. To tackle problems from climate change to economic decline, we'll need to employ the power of "cognitive diversity." Drawing on psychology, genetics, and beyond, Syed uses real-world scenarios including the failings of the CIA before 9/11 and a communication disaster at the peak of Mount Everest to introduce us to the true power of thinking differently.
Rebel Ideas will strengthen any kind of team, while including advice on how, as individuals, we can embrace the potential of an "outsider mind-set" as our greatest asset.
" Award winning poet and prose fiction writer Helon Habila studied Literature at the University of Jos and lectured for three years at the Federal Polytechnic, Bauchi, before going to Lagos to write for Hints Magazine. Extracts from his collection of short stories, Prison Stories, were published in Nigeria in 2000 and received a Commonwealth Writers Prize (Africa Region, Best First Book) in 2003. His latest novel is "Oil On Water" shortlisted for the 2011 Commonwealth Writers Prize (Africa Region, Best Book)."
Helon Habila
Newsletter to get in touch
Stay In Touch with Our Updates