Welcome To


Book Nook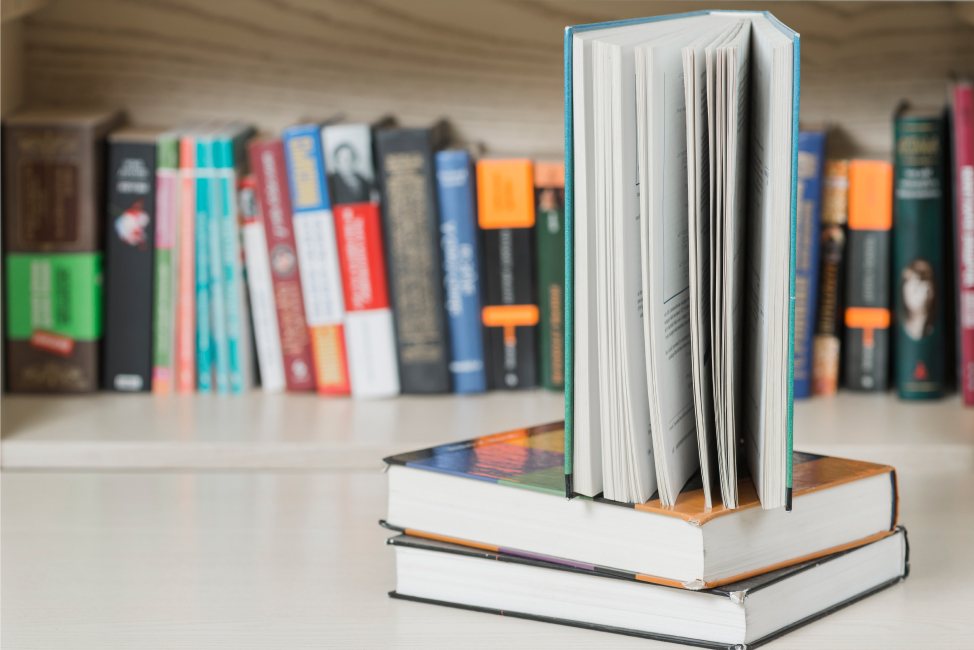 1
3
₦

9,000.00
African Power Girls is a compendium of some of the most inspiring stories of past and present female African leaders. Telling stories of women like Queen Amina of Zaria, Hadiza Ladi Kwali, Bisoye Tejuosho, Grace Alele Williams, and Melody Millicent Danquah, it captures the strength, wisdom, victory, and fearless, driven purpose of African women in time past who refused to succumb to societal norms and used their voices, abilities, and vision to lay a foundation of becoming an inspiration for other women to follow.
The book, originally borne out of Adebola Williams' desire to give his goddaughters a gift that underscores how powerful and extraordinary they are, regardless of limiting societal gender roles placed on the female child and women in general, has become a priceless gift for every girl-child (and boy-child) across Africa and beyond.
The book aims to give young African girls a voice and empower them to take up space in different fields, dream big, and know that whatever they set their minds to achieve can be done.
₦

5,500.00
One Class. Ten Couples. Ten Decisions.
Abi and Raymond are engaged to be married and have started marriage class. It's an exciting step in their journey to the altar…if you discount Abi's cold feet, and the resurfacing of her ex fiancé, her ex fiancé who is now married to someone else. Abi's heart is torn in two very different directions; the calm and steadfast love she has with Raymond, and the chaotic yet exciting passion she had with Lucas. And they are not the only couple struggling.
In their fast-tracked marriage class, the nine other couples include a billionaire playboy reluctant to get married a third time, a couple engaged after a whirlwind romance and now struggling with the reality of getting to really know each other, a couple engaged after an almost two-decade long relationship, a couple engaged after a surprise and not-exactly-desired pregnancy, a couple who met on social media but who now differ about just how much of their relationship should be for the 'gram and how much should be private, a groom fifteen years younger than his bride, and a bride marrying a man she has never met.
By the end of the marriage class, all ten couples find themselves at a crossroads, their relationships tethered by one very key question.
Will they…or won't they?
₦

5,500.00
A spellbinding novel about family secrets and bonds, thwarted hope and the brutal realities of life in a society rife with inequality, from the Women's Prize shortlisted author of Stay With Me. Featured in Stylist's best fiction of 2023. Ayòbámi Adébáyò, the Women's Prize shortlisted author of Stay With Me, unveils a dazzling story of modern Nigeria and two families caught in the riptides of wealth, power, romantic obsession and political corruption.
Eniola is tall for his age, a boy who looks like a man. His father has lost his job, so Eniola spends his days running errands for the local tailor, collecting newspapers and begging, dreaming of a big future. Wuraola is a golden girl, the perfect child of a wealthy family. Now an exhausted young doctor in her first year of practice, she is beloved by Kunle, the volatile son of family friends. When a local politician takes an interest in Eniola and sudden violence shatters a family party, Wuraola and Eniola's lives become intertwined.
In this breathtaking novel, Ayòbámi Adébáyò shines her light on Nigeria, on the gaping divide between the haves and the have-nots, and the shared humanity that lives in-between.
₦

55,000.00
Memories On A Platter is a Nigerian cook book, laced with memoirs from the writer's childhood and other hilarious stories that capture the essence, ingredients and dishes that make up Nigerian culinary diversity. Get inspired to cook over 130 authentic Nigerian recipes. You will find traditional and modern recipes from the coastal regions with lots of seafood, tubers and fresh green vegetables, to the arid-north where cereal grains and meats dominate the dishes.
Iquo Ukoh shares her stories to provide readers with some context about Nigerian food. Some of her reminiscences with cooking and growing up might be similar to yours, so get ready and be transported to a happy place of nostalgia and laughter. Memories On A Platter is a remarkable journey of Nigerian food, infused with rich cultural experiences, mind-blowing flavours, and jaw dropping food photography
₦

6,500.00
100 THINGS SUCCESSFUL LEADERS DO distills all the wisdom and knowledge of a lifetime of coaching great leaders into 100 short chapters showing you how to build your own leadership skills quickly and confidently.
100 THINGS SUCCESSFUL LEADERS DO is packed with great ideas for creating long-term success for yourself and those you lead. Explore the habits, tools, techniques and mentality of smart leaders and develop your own leadership style. Every chapter features a new idea that will help you get closer to your goals. Mixing simple explanations with activities and exercises, you'll learn the optimal mindset and habits you need to succeed.
₦

9,000.00
Jay Shetty, social media superstar and host of the #1 podcast On Purpose, distills the timeless wisdom he learned as a monk into practical steps anyone can take every day to live a less anxious, more meaningful life.
When you think like a monk, you'll understand:
-How to overcome negativity
-How to stop overthinking
-Why comparison kills love
-How to use your fear
-Why you can't find happiness by looking for it
-How to learn from everyone you meet
-Why you are not your thoughts
-How to find your purpose
-Why kindness is crucial to success
-And much more…
Shetty grew up in a family where you could become one of three things—a doctor, a lawyer, or a failure. His family was convinced he had chosen option three: instead of attending his college graduation ceremony, he headed to India to become a monk, to meditate every day for four to eight hours, and devote his life to helping others. After three years, one of his teachers told him that he would have more impact on the world if he left the monk's path to share his experience and wisdom with others. Heavily in debt, and with no recognizable skills on his résumé, he moved back home in north London with his parents.
Shetty reconnected with old school friends—many working for some of the world's largest corporations—who were experiencing tremendous stress, pressure, and unhappiness, and they invited Shetty to coach them on well-being, purpose, and mindfulness. Since then, Shetty has become one of the world's most popular influencers. In 2017, he was named in the Forbes magazine 30-under-30 for being a game-changer in the world of media. In 2018, he had the #1 video on Facebook with over 360 million views. His social media following totals over 38 million, he has produced over 400 viral videos which have amassed more than 8 billion views, and his podcast, On Purpose, is consistently ranked the world's #1 Health and Wellness podcast.
In this inspiring, empowering book, Shetty draws on his time as a monk to show us how we can clear the roadblocks to our potential and power. Combining ancient wisdom and his own rich experiences in the ashram, Think Like a Monk reveals how to overcome negative thoughts and habits, and access the calm and purpose that lie within all of us. He transforms abstract lessons into advice and exercises we can all apply to reduce stress, improve relationships, and give the gifts we find in ourselves to the world. Shetty proves that everyone can—and should—think like a monk.
₦

5,000.00
Francesca Ekwuyasi's debut novel tells the interwoven stories of twin sisters, Taiye and Kehinde. Their mother, Kambirinachi is an Ọgbanje who wonders if her unnatural choice to stay alive to love her human family was the best decision. Kehinde experiences a devastating childhood trauma that fractures the family. As soon as she's of age, she moves away and cuts all contact with her twin sister and mother. Alone in Montreal, Kehinde struggles to heal, while building her life.
Plagued by guilt about what happened to her sister, Taiye lives a life of reckless hedonism in London, hoping to numb the pain of being excluded from Kehinde's life. After a decade of living apart, Taiye and Kehinde return home to Lagos to visit their mother. To move forward, the three women must face each other and address the wounds of the past.
Butter Honey Pig Bread is a tale of choices and consequences; the malleable line between body and spirit; motherhood, voracious appetites, friendship and family.
₦

5,500.00
Convinced that distance is the reason her long-term relationship is failing, Legachi sets off to London on the Skyline scholarship, to reunite with her beloved Mezie. But things do not turn out the way she expects and not only does her relationship continue to go downhill when she gets there, she finds herself penniless and without reasonable accommodation. She is forced to juggle several jobs while at the same time doing everything she can to fix things with her man.
But when she is hired by the handsome Doctor Roman, a single father desperate for decent childcare, it throws into question everything she thinks she feels for Mezie and everything she wants for her future. But alas, things are really never as they seem.
₦

5,000.00
When Chigozie and Obianuju meet in August 1978, it is nothing short of fate. He is the perfect man: charismatic, handsome, Christian, and–most importantly–Igbo. He reminds her of her beloved Uncle Ikenna, her mother's brother who disappeared fighting in The Civil War that devastated Nigeria less than a decade before. It is why, when Gozie asks her to marry him within months of meeting, she says yes, despite her lingering and uncertain feelings for Akin—a man her mother would never accept, as his tribe fought on the other side of the war. Akin makes her feel heard, understood, intelligent; Gozie makes her heart flutter.
For Uju, the daughter her mother never wanted, marriage would mean the attainment of that long elusive state of womanhood, and something else she has desired all her life—her mother's approval. All will be well; he is the perfect match, the country will soon be democratic again and the economy is growing, or so she thinks.
Loosely based on the stories of real women known to the author, Tomorrow I Become a Woman follows a complex relationship between mother and daughter as they grapple to come to terms with tremendous loss. This powerful debut by Aiwanose Odafen is a sensitive exploration of a woman's struggle to meet societal and cultural expectations within the confines of a difficult marriage, a tribute to female friendship and a love story that spans two decades and continents against a backdrop of political turmoil and a fast-changing world.
" Award winning poet and prose fiction writer Helon Habila studied Literature at the University of Jos and lectured for three years at the Federal Polytechnic, Bauchi, before going to Lagos to write for Hints Magazine. Extracts from his collection of short stories, Prison Stories, were published in Nigeria in 2000 and received a Commonwealth Writers Prize (Africa Region, Best First Book) in 2003. His latest novel is "Oil On Water" shortlisted for the 2011 Commonwealth Writers Prize (Africa Region, Best Book)."
Helon Habila
Newsletter to get in touch
Stay In Touch with Our Updates