Welcome To


Book Nook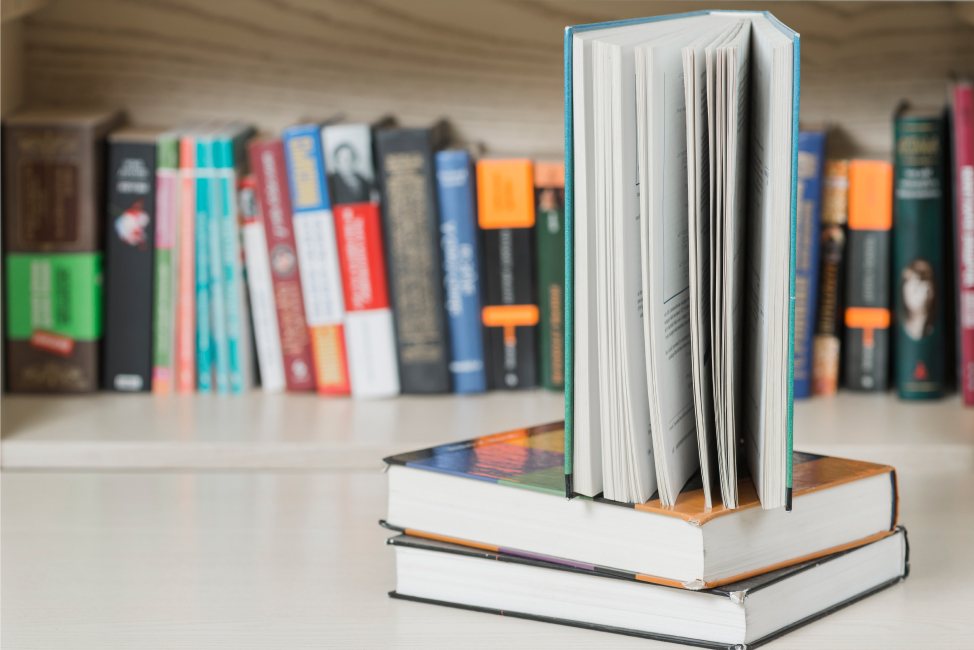 1
3
₦

5,500.00
When Ajala is not escaping an assassination attempt and dodging the bullets of eager security agents around the Duke of Edinburgh in Sydney, he is crashing his scooter, amid a hail of gunfire, through a border between Jordan and Israel—or he is cutting through security to shake the hands of Nikita Khrushchev. And when Ajala is not trying 'African ju-ju' on pretty Russian girls, he is enjoying a tense audience with Golda Meir in Israel and hobnobbing with Fúnmiláyọ̀ Ransome-Kútì in Moscow.
The Original One-Man Daredevil-Traveller, Moshood Ọlábísí Àjàlá saw it all, did it all, and lived to tell the tale. Now back in print for the first time since 1963, here are the travel stories of his trips around Europe, the Middle East, and Australia as told by the man himself. This new edition comes with a preface by Kọ́lá Túbọ̀sún and a foreword by Joane Àjàlá.
₦

55,000.00
Memories On A Platter is a Nigerian cook book, laced with memoirs from the writer's childhood and other hilarious stories that capture the essence, ingredients and dishes that make up Nigerian culinary diversity. Get inspired to cook over 130 authentic Nigerian recipes. You will find traditional and modern recipes from the coastal regions with lots of seafood, tubers and fresh green vegetables, to the arid-north where cereal grains and meats dominate the dishes.
Iquo Ukoh shares her stories to provide readers with some context about Nigerian food. Some of her reminiscences with cooking and growing up might be similar to yours, so get ready and be transported to a happy place of nostalgia and laughter. Memories On A Platter is a remarkable journey of Nigerian food, infused with rich cultural experiences, mind-blowing flavours, and jaw dropping food photography
₦

10,000.00
THE DEEPLY PERSONAL, BRUTALLY HONEST ACCOUNT OF VIOLA'S INSPIRING LIFE
In my book, you will meet a little girl named Viola who ran from her past until she made a life changing decision to stop running forever.
This is my story, from a crumbling apartment in Central Falls, Rhode Island, to the stage in New York City, and beyond. This is the path I took to finding my purpose and my strength, but also to finding my voice in a world that didn't always see me.
As I wrote Finding Me, my eyes were open to the truth of how our stories are often not given close examination. They are bogarted, reinvented to fit into a crazy, competitive, judgmental world. So I wrote this for anyone who is searching for a way to understand and overcome a complicated past, let go of shame, and find acceptance. For anyone who needs reminding that a life worth living can only be born from radical honesty and the courage to shed facades and be…you.
Finding Me is a deep reflection on my past and a promise for my future. My hope is that my story will inspire you to light up your own life with creative expression and rediscover who you were before the world put a label on you.
₦

9,000.00
Jay Shetty, social media superstar and host of the #1 podcast On Purpose, distills the timeless wisdom he learned as a monk into practical steps anyone can take every day to live a less anxious, more meaningful life.
When you think like a monk, you'll understand:
-How to overcome negativity
-How to stop overthinking
-Why comparison kills love
-How to use your fear
-Why you can't find happiness by looking for it
-How to learn from everyone you meet
-Why you are not your thoughts
-How to find your purpose
-Why kindness is crucial to success
-And much more…
Shetty grew up in a family where you could become one of three things—a doctor, a lawyer, or a failure. His family was convinced he had chosen option three: instead of attending his college graduation ceremony, he headed to India to become a monk, to meditate every day for four to eight hours, and devote his life to helping others. After three years, one of his teachers told him that he would have more impact on the world if he left the monk's path to share his experience and wisdom with others. Heavily in debt, and with no recognizable skills on his résumé, he moved back home in north London with his parents.
Shetty reconnected with old school friends—many working for some of the world's largest corporations—who were experiencing tremendous stress, pressure, and unhappiness, and they invited Shetty to coach them on well-being, purpose, and mindfulness. Since then, Shetty has become one of the world's most popular influencers. In 2017, he was named in the Forbes magazine 30-under-30 for being a game-changer in the world of media. In 2018, he had the #1 video on Facebook with over 360 million views. His social media following totals over 38 million, he has produced over 400 viral videos which have amassed more than 8 billion views, and his podcast, On Purpose, is consistently ranked the world's #1 Health and Wellness podcast.
In this inspiring, empowering book, Shetty draws on his time as a monk to show us how we can clear the roadblocks to our potential and power. Combining ancient wisdom and his own rich experiences in the ashram, Think Like a Monk reveals how to overcome negative thoughts and habits, and access the calm and purpose that lie within all of us. He transforms abstract lessons into advice and exercises we can all apply to reduce stress, improve relationships, and give the gifts we find in ourselves to the world. Shetty proves that everyone can—and should—think like a monk.
₦

5,000.00
When Chigozie and Obianuju meet in August 1978, it is nothing short of fate. He is the perfect man: charismatic, handsome, Christian, and–most importantly–Igbo. He reminds her of her beloved Uncle Ikenna, her mother's brother who disappeared fighting in The Civil War that devastated Nigeria less than a decade before. It is why, when Gozie asks her to marry him within months of meeting, she says yes, despite her lingering and uncertain feelings for Akin—a man her mother would never accept, as his tribe fought on the other side of the war. Akin makes her feel heard, understood, intelligent; Gozie makes her heart flutter.
For Uju, the daughter her mother never wanted, marriage would mean the attainment of that long elusive state of womanhood, and something else she has desired all her life—her mother's approval. All will be well; he is the perfect match, the country will soon be democratic again and the economy is growing, or so she thinks.
Loosely based on the stories of real women known to the author, Tomorrow I Become a Woman follows a complex relationship between mother and daughter as they grapple to come to terms with tremendous loss. This powerful debut by Aiwanose Odafen is a sensitive exploration of a woman's struggle to meet societal and cultural expectations within the confines of a difficult marriage, a tribute to female friendship and a love story that spans two decades and continents against a backdrop of political turmoil and a fast-changing world.
₦

7,000.00
How can we find a more transparent, resilient, and fearless life of faith?
The book of Psalms has been central to God's people for millennia, across all walks of life and cultural contexts. In reading it, we discover that we are never alone in our joys, sorrows, angers, doubts, praises, or thanksgivings. In it, we learn about prayer and poetry, honesty and community, justice and enemies, life and death, nations and creation. Open and Unafraid shows us how to read the psalms in a fresh, life-giving way, and so access the bottomless resources for life that they provide.
"David Taylor's take is 'open and unafraid' alright. He really goes there, exposing himself before God in the most beautiful way. He might have called the book Naked, because if you don't find your own self feeling a little exposed here, it might be time to take some armor off." — Bono, from the Afterword
₦

3,000.00
Accompanying his wife on a prestigious arts fellowship in Berlin, a Nigerian scholar finds there are no walls between his privileged, secure existence and the stories of others in the African diaspora, including a transgender film student seeking the freedom to live an authentic life, a Libyan doctor who lost his wife and son in the waters of the Mediterranean, and a Somalian shopkeeper who tried to save his young daughter from a marriage forced upon her by a militant commander. Both unsettling and luminous, Travelers is a lean, heartrending exploration of loss and connection. Award-winning author Helon Habila inscribes unforgettable signposts that mark the universal journey in pursuit of love and home.
₦

6,500.00
Luvvie Ajayi Jones is known for her trademark wit, warm voice, and exceptional integrity. But even she's been challenged by the enemy of progress known as fear. She was once afraid to call herself a writer because she was afraid of the title. She nearly skipped out on doing a TED talk that changed her life because of imposter syndrome. And, as she shares in The Fear-Fighter Manual: Lessons from a Professional Troublemaker, she's not alone.
We're all afraid. We're afraid of asking for what we want because we're afraid of hearing "no." We're afraid of being different, of being too much or not enough. We're afraid of leaving behind the known for the unknown. But in order to do the things that will truly, meaningfully change our lives, we have to become professional troublemakers: people who are committed to not letting fear talk them out of the things they need to do or say to live free.
With humor and honesty, and guided by the influence of her professional troublemaking Nigerian grandmother, Funmilayo Faloyin, Luvvie walks us through what we must get right within ourselves before we can do the things that scare us; how to use our voice for a greater good; and how to put movement to the voice we've been silencing-because truth-telling is a muscle.
The point is not to be fearless, but to know we are afraid and charge forward regardless. It is to recognize that the things we must do are more significant than our fears. This book is about how to live boldly in spite of all the reasons we have to cower. Let's go!
₦

4,500.00
The Monk Who Sold His Ferrari: A Fable About Fulfilling Your Dreams and Reaching Your Destiny by motivational speaker and author Robin Sharma is an inspiring tale that provides a step-by-step approach to living with greater courage, balance, abundance and joy. The Monk Who Sold His Ferrari tells the extraordinary story of Julian Mantle, a lawyer forced to confront the spiritual crisis of his out-of-balance life, and the subsequent wisdom that he gains on a life-changing odyssey that enables him to create a life of passion, purpose and peace.
" Award winning poet and prose fiction writer Helon Habila studied Literature at the University of Jos and lectured for three years at the Federal Polytechnic, Bauchi, before going to Lagos to write for Hints Magazine. Extracts from his collection of short stories, Prison Stories, were published in Nigeria in 2000 and received a Commonwealth Writers Prize (Africa Region, Best First Book) in 2003. His latest novel is "Oil On Water" shortlisted for the 2011 Commonwealth Writers Prize (Africa Region, Best Book)."
Helon Habila
Newsletter to get in touch
Stay In Touch with Our Updates