Welcome To


Book Nook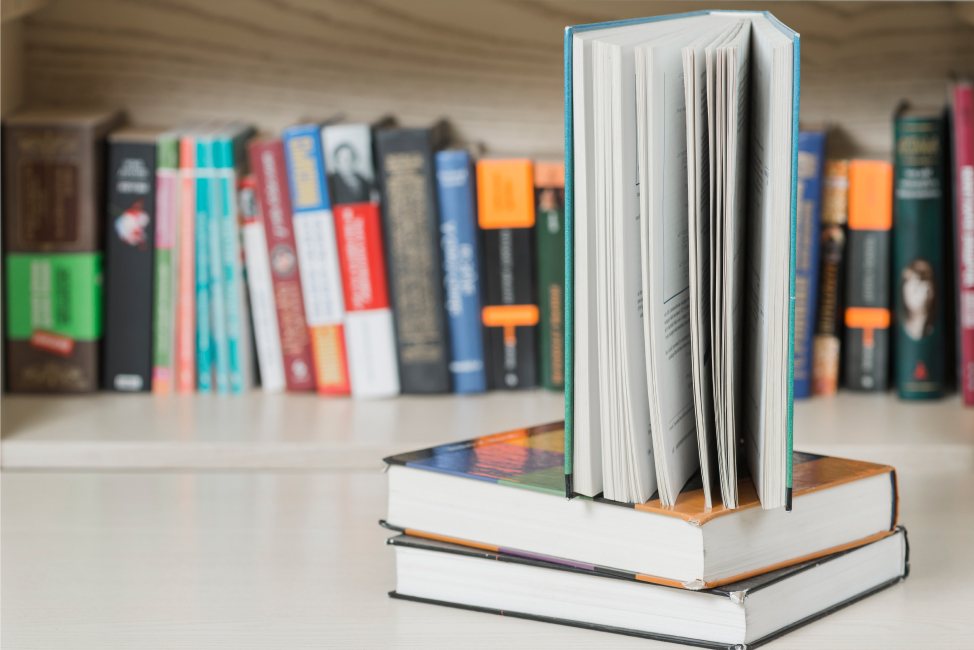 1
3
₦

5,000.00
All God's people have been given the ability not only to hear his voice, but to speak his words. Yet some still believe that the gift of prophecy ceased with the death of the New Testament apostles. Others believe that gifts are reserved only for those specially anointed and appointed. Grounded in Scripture, international speaker and author Kim Maas will help you understand
· the history of the modern prophetic movement
· key misunderstandings and misconceptions about prophecy
· where prophetic community fits into God's kingdom plan
When the body of Christ recognizes that we are called to be a prophetic community, the voice of God will be released with fresh power in the church and the family, in the halls of justice and of education, in places of business and of leisure, and in the streets of every neighborhood, city, and nation. Lives will be changed. Communities will be transformed. Culture will be influenced. And history will be made.
₦

9,000.00
Jay Shetty, social media superstar and host of the #1 podcast On Purpose, distills the timeless wisdom he learned as a monk into practical steps anyone can take every day to live a less anxious, more meaningful life.
When you think like a monk, you'll understand:
-How to overcome negativity
-How to stop overthinking
-Why comparison kills love
-How to use your fear
-Why you can't find happiness by looking for it
-How to learn from everyone you meet
-Why you are not your thoughts
-How to find your purpose
-Why kindness is crucial to success
-And much more…
Shetty grew up in a family where you could become one of three things—a doctor, a lawyer, or a failure. His family was convinced he had chosen option three: instead of attending his college graduation ceremony, he headed to India to become a monk, to meditate every day for four to eight hours, and devote his life to helping others. After three years, one of his teachers told him that he would have more impact on the world if he left the monk's path to share his experience and wisdom with others. Heavily in debt, and with no recognizable skills on his résumé, he moved back home in north London with his parents.
Shetty reconnected with old school friends—many working for some of the world's largest corporations—who were experiencing tremendous stress, pressure, and unhappiness, and they invited Shetty to coach them on well-being, purpose, and mindfulness. Since then, Shetty has become one of the world's most popular influencers. In 2017, he was named in the Forbes magazine 30-under-30 for being a game-changer in the world of media. In 2018, he had the #1 video on Facebook with over 360 million views. His social media following totals over 38 million, he has produced over 400 viral videos which have amassed more than 8 billion views, and his podcast, On Purpose, is consistently ranked the world's #1 Health and Wellness podcast.
In this inspiring, empowering book, Shetty draws on his time as a monk to show us how we can clear the roadblocks to our potential and power. Combining ancient wisdom and his own rich experiences in the ashram, Think Like a Monk reveals how to overcome negative thoughts and habits, and access the calm and purpose that lie within all of us. He transforms abstract lessons into advice and exercises we can all apply to reduce stress, improve relationships, and give the gifts we find in ourselves to the world. Shetty proves that everyone can—and should—think like a monk.
₦

10,000.00
THE DEEPLY PERSONAL, BRUTALLY HONEST ACCOUNT OF VIOLA'S INSPIRING LIFE
In my book, you will meet a little girl named Viola who ran from her past until she made a life changing decision to stop running forever.
This is my story, from a crumbling apartment in Central Falls, Rhode Island, to the stage in New York City, and beyond. This is the path I took to finding my purpose and my strength, but also to finding my voice in a world that didn't always see me.
As I wrote Finding Me, my eyes were open to the truth of how our stories are often not given close examination. They are bogarted, reinvented to fit into a crazy, competitive, judgmental world. So I wrote this for anyone who is searching for a way to understand and overcome a complicated past, let go of shame, and find acceptance. For anyone who needs reminding that a life worth living can only be born from radical honesty and the courage to shed facades and be…you.
Finding Me is a deep reflection on my past and a promise for my future. My hope is that my story will inspire you to light up your own life with creative expression and rediscover who you were before the world put a label on you.
₦

6,000.00
When does the Very Hungry Caterpillar wake up?
What time does the frog eat lunch?
See what all your favourite animals do from breakfast to bedtime! And turn the chunky clock hands to show the time of day on every page.
This book is a brilliant way to start learning how to tell the time. Featuring a sturdy clock with hands to turn, and adorable animals at different times of day, all accompanied by the beautiful artwork of Eric Carle.
₦

5,000.00
Eugene is sure someone has been stealing all his old toys. Will the trap door he discovered lead him to the answer?
With easy-to-read language and illustrations on almost every page, the Captain Awesome chapter books are perfect for beginning readers!
₦

8,000.00
Che Guevara's legend is unmatched in the modern world. Since his assassination in 1967 at the age of thirty-nine, the Argentine revolutionary has become an internationally recognized icon, as revered as he is controversial. As a Marxist ideologue who sought to end global inequality by bringing down the American capitalist empire through armed guerrilla warfare, Che has few rivals in the Cold War era as an apostle of revolutionary change. In Che: A Revolutionary Life, Jon Lee Anderson and José Hernández present the man behind the myth, creating a complex and human portrait of this passionate idealist.
Adapted from Jon Lee Anderson's definitive masterwork, Che vividly transports us from young Ernesto's medical school days as a sensitive asthmatic to the battlefields of the Cuban revolution, from his place of power alongside Castro, to his disastrous sojourn in the Congo, and his violent end in Bolivia. Through renowned Mexican artist José Hernández's drawings we feel the bullets wing past the head of the young rebel in Cuba, we smell the thick smoke of his and Castro's cigars, and scrutinize his proud face as he's called "Comandante" for the first time. With astonishing precision, color, and drama, Anderson and Hernández's Che makes us a witness to the revolutionary life and times of Che Guevara.
₦

5,000.00
The Success Principles is a watershed book and platform for a renewed era of Success-oriented culture, touching on every aspect of our 21st-century lives. As Napoleon Hill's Think and Grow Rich was an innovative and durable touchstone for readers last century, so this book will become the new self-improvement standard for our own. From graduates and teachers to parents and self-starting business aspirants, Canfield offers readers practical help and inspiration for getting from where they are to where they want to be
₦

15,000.00
This set contains the following board books:
– Time For Bed Panda, Let's Go Out Elephant and Let's Play Cheetah: First-word board books for babies. With bold, googly eyes, a mechanism and bright illustrations by Jo Lodge.
₦

6,500.00
100 THINGS SUCCESSFUL LEADERS DO distills all the wisdom and knowledge of a lifetime of coaching great leaders into 100 short chapters showing you how to build your own leadership skills quickly and confidently.
100 THINGS SUCCESSFUL LEADERS DO is packed with great ideas for creating long-term success for yourself and those you lead. Explore the habits, tools, techniques and mentality of smart leaders and develop your own leadership style. Every chapter features a new idea that will help you get closer to your goals. Mixing simple explanations with activities and exercises, you'll learn the optimal mindset and habits you need to succeed.
" Award winning poet and prose fiction writer Helon Habila studied Literature at the University of Jos and lectured for three years at the Federal Polytechnic, Bauchi, before going to Lagos to write for Hints Magazine. Extracts from his collection of short stories, Prison Stories, were published in Nigeria in 2000 and received a Commonwealth Writers Prize (Africa Region, Best First Book) in 2003. His latest novel is "Oil On Water" shortlisted for the 2011 Commonwealth Writers Prize (Africa Region, Best Book)."
Helon Habila
Newsletter to get in touch
Stay In Touch with Our Updates